Another year is done and dusted, but we still have one final list to get through. This time, we look at what really got our feet moving. That's right, we're counting down the top 10 track's we've heard in 2017.
There were a lot of great tracks we've heard in 2017. Some were better than others. This year, we had quite a tough time determining the order of the list because there were so many great tracks we've heard from so many different genre's. We were, however, able to finally settle on our top 10 list, so let's get straight to it.
10. Sander Van Doorn feat. Carol Lee – Love is Darkness


[Commercial]
Starting this list is a very familiar name for those who are fans of house music. This track takes on a darker tone with great vocals, great instruments, and great flow overall. Definitely easy to see why this artist has such a big fanbase with productions like this floating around.
8.5/10
9. Toby Emerson – Liquify


[Free]
An artist probably better known for his electro progressive house stuff, this track came from a much earlier and more experimental time. A progressive tech trance track that offers an impressive melody and a surprisingly complex structural flow. Because of the complexity, this one is an impressive listen from beginning to end.
8.5/10
8. Dash Berlin Ft. Emma Hewitt – Waiting (Sean Tyas Remix)


[Commercial]
A highly recommended track to say the least. This track features stunning vocals backed with great melodies. If you ever wanted to get energized by a track, you could do a lot worse than listening to this one.
8.5/10
7. Pendulum – Tarantula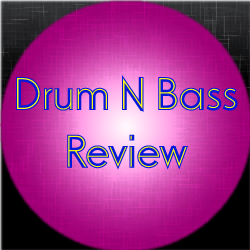 [Commercial]
Like him or hate him, this artist did, in all fairness, have some impressive music to offer. This was a great example of this. Featuring some high energy synth and a tempo that really buries the BPM needle, there wasn't much more one could ask for in a track. What brought this one over the top was the creative lyrics and rap style that just made this track seriously shine.
8.5/10
6. Grindstone – Wired


[Commercial]
It may be the sole entry for rock music, but this track does do a great job at representing how great the genre can be. With anti-establishment tones mixed with some interesting filtering techniques on the vocals, this track already impresses. The guitars and nicely done flow helps belt out the anger with impressive effect here. A track deserving of the recognition for quality.
8.5/10
5. Ilya Soloviev – Universal Universe (Original Mix)


[Commercial]
Getting to the top 5, you should now be seeing why we had such a difficult time determining the order of these tracks. Still, this track does deserve to be in the top 5 this year. The reason? Such incredible emotion delivered through nicely done chopped vocals and overall track flow. The great melodies throughout and high production quality also contributed to making this a highly memorable and great track.
8.5/10
4. Reverse – Ultima (Original Mix)


[Commercial]
The competition keeps getting stiffer and stiffer as we continue on down the list. This track, however, is one of the strongest tracks we've reviewed all year. The reason is the raw power and energy this track is able to deliver from beginning to end. The tech trance element combined with progressive elements really pushed this track so close to the front for us. Probably the highest energy we've heard all year.
8.5/10
3. Above & Beyond Pres. OceanLab – On a Good Day (Above & Beyond Club Mix)


[Commercial]
The scores can only go one direction from here on out. This track reached our top 3 with very good reason. The stunning vocals and impressive melodies weren't enough to make this track great. The track had to be capped off with amazing flow and uplifting energy. You could get goosebumps just listening to this one.
9/10
2. Dogzilla – Without You (12″ Mix)


[Commercial]
While not quite winning this year, this track came oh so tantalizingly close to clinching the top spot this year. This track combines stunning vocals with incredible melodies. The electric guitar elements and extra effects were what made this track an incredible listen. Time will just melt away as you listen to this one.
9/10
1. John O'Callaghan Feat. Lo-Fi Sugar – Never Fade Away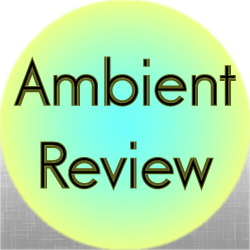 [Commercial]
Can we say anything other than "wow" with this track? We can, but it probably won't justify how amazing this one it. This is one of those tracks that sounds great, but the more often you hear it, the better it gets. This was the track that brought me close to tears with just how amazing it was. Such raw emotion and amazing vocals backed by very well done synth throughout. It was nothing short of an amazing track. There is little wonder why this one won this year's top 10 list.
9.5/10
Honorable Mentions
While that does conclude out official list this year, there is one other track that was truly deserving of a mention on here:
Akesson – Flavour Park (Original Mix) (Commercial) This track features some impressive melodies and great flow throughout. A highly recommended trance track that only barely misses the list.
8.5/10
That's it for this year. Here's to another great year for music! We hope you enjoyed this list as much as we enjoyed making it. We'll hope you stick with us for next year!
Drew Wilson on Twitter: @icecube85 and Google+.